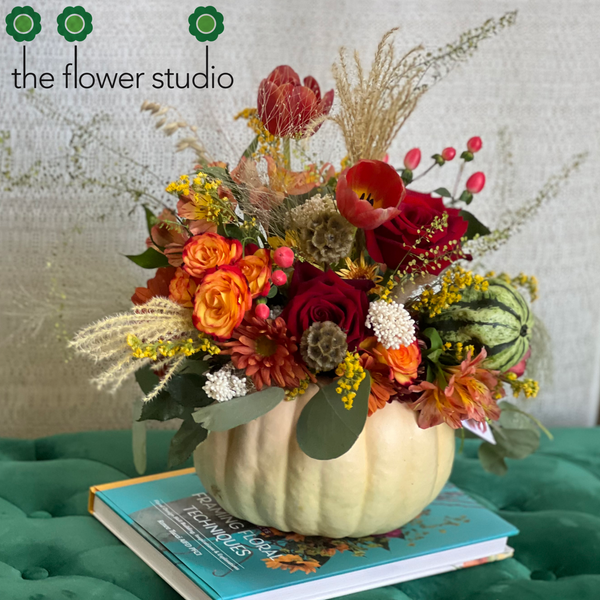 Zoom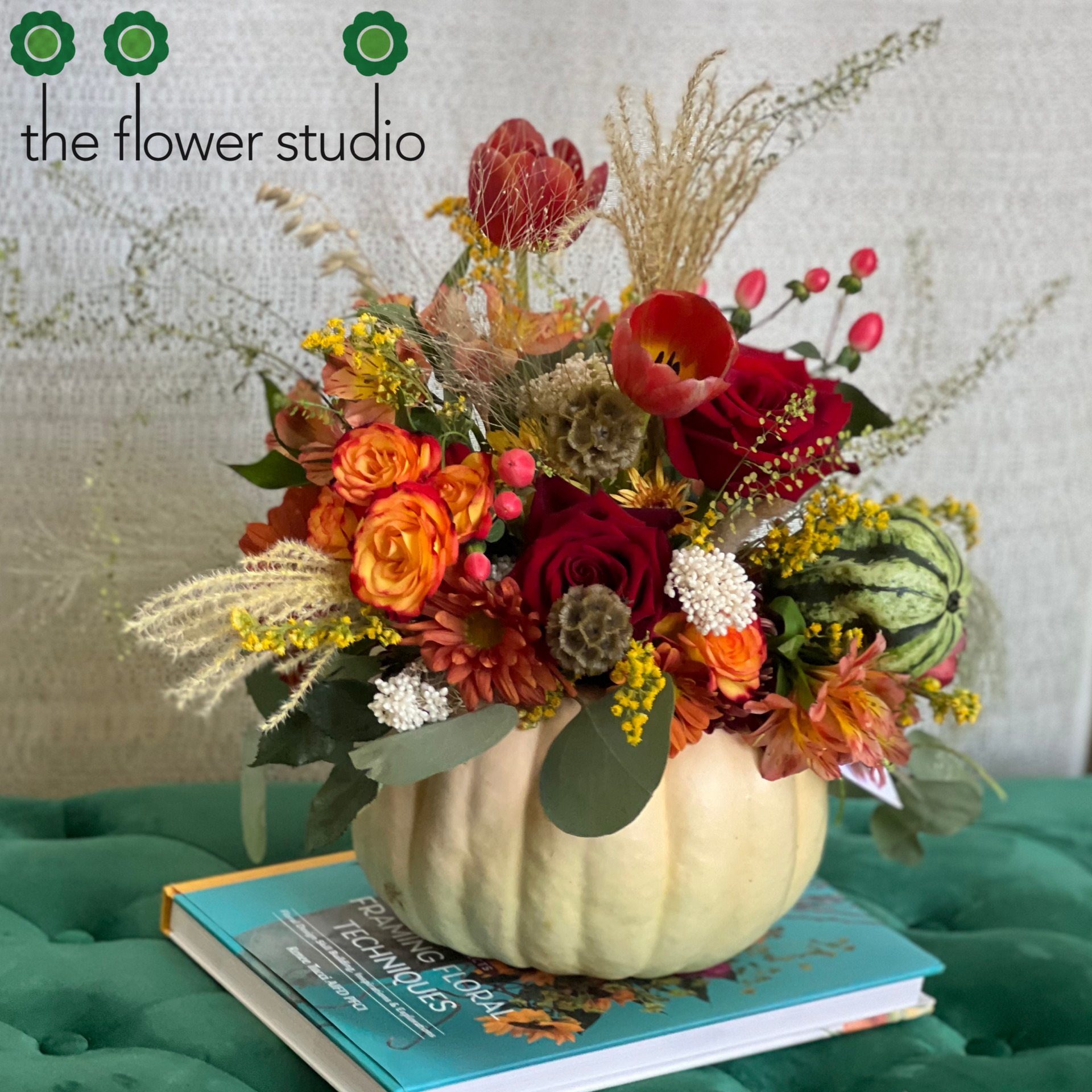 Our Autumn Collection has another unique item:
Real Pumpkin + Real Flowers
Centerpiece.
We are offering a limited quantity of these beautiful Heirloom Pumpkins.
It is a perfect addition to a home or office.
Colors of flowers and elements will vary - pumpkins are real and they are once of a kind.
Size is approximately 12"H x 12"W.