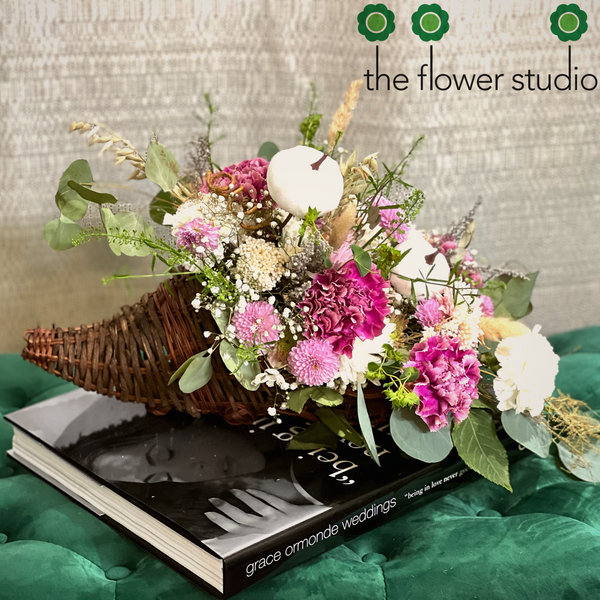 Zoom
Sometimes we have to think " outside of the box".
Or outside of the Autumn colors, but still have the same feeling.
This Modern Cornucopia was specially made for this reason!
We are offering a white, sage and pink color scheme, but we can mix and match any other color combination.
How about blue and yellow?
Orange and white?
Hot pink and red?
Anything is possible.
If no specifications, we will create a unique arrangement, similar to picture.
Flowers / varieties / colors will vary.