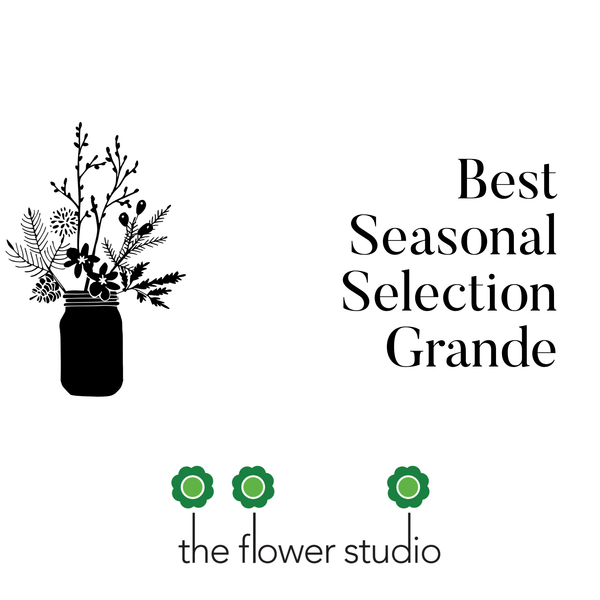 Zoom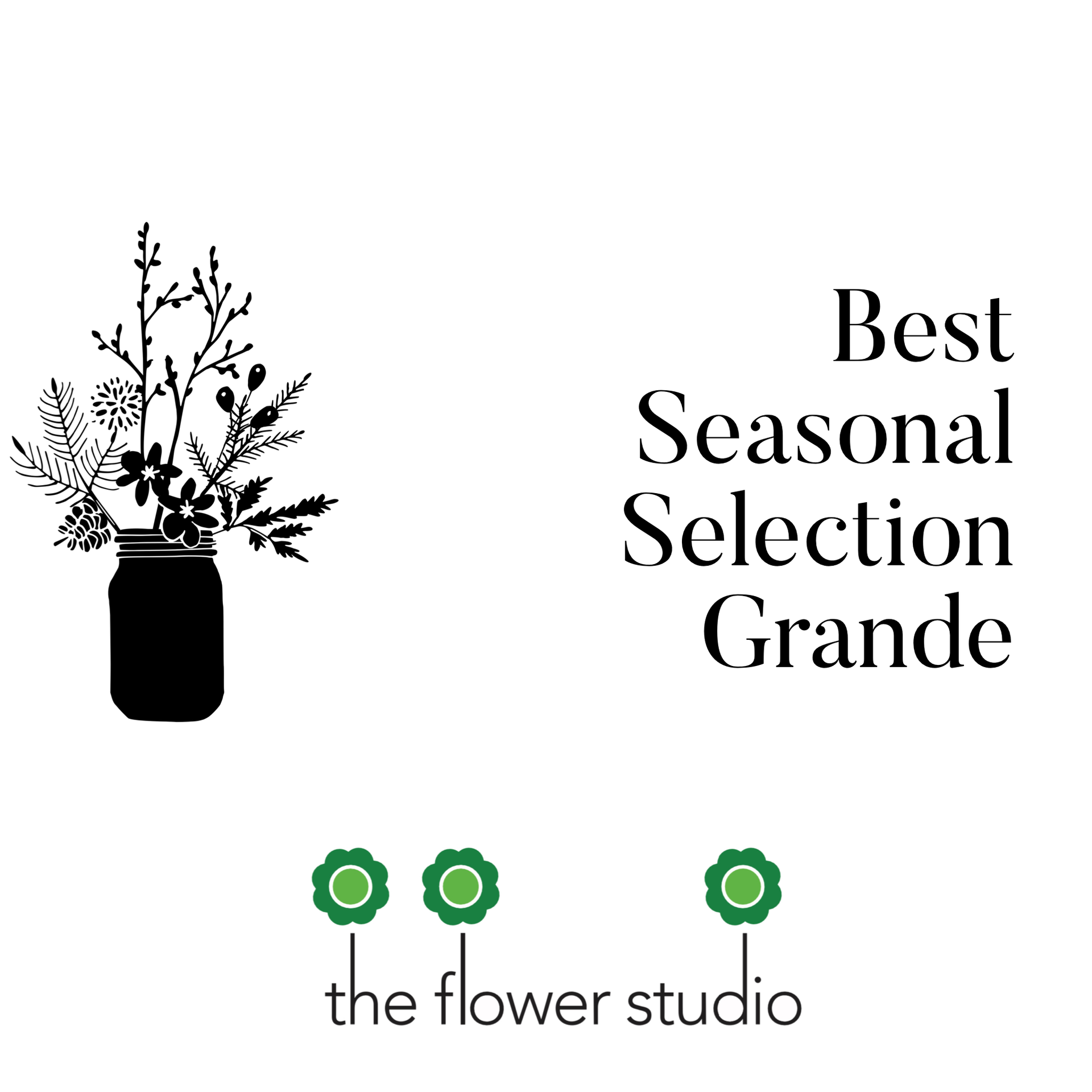 Our biggest designers choice ever.

Select this arrangement for a wow factor.
Measurements: about 20-25 inches H X 18-20 inches W
Container may be a glass vase, a hand made container, wooden, acrylic. 
Colors: best available for the season.
Flowers: upscale flowers will be the "cherry on the top".
If any specific request, let us know and we will gladly try to accommodate like " allergic to lily's " or "pastel colors".
Grande - Premium - Deluxe: the more you pay, the more you get.  
| | |
| --- | --- |
| Size | Grande, Premium, Deluxe |