Zoom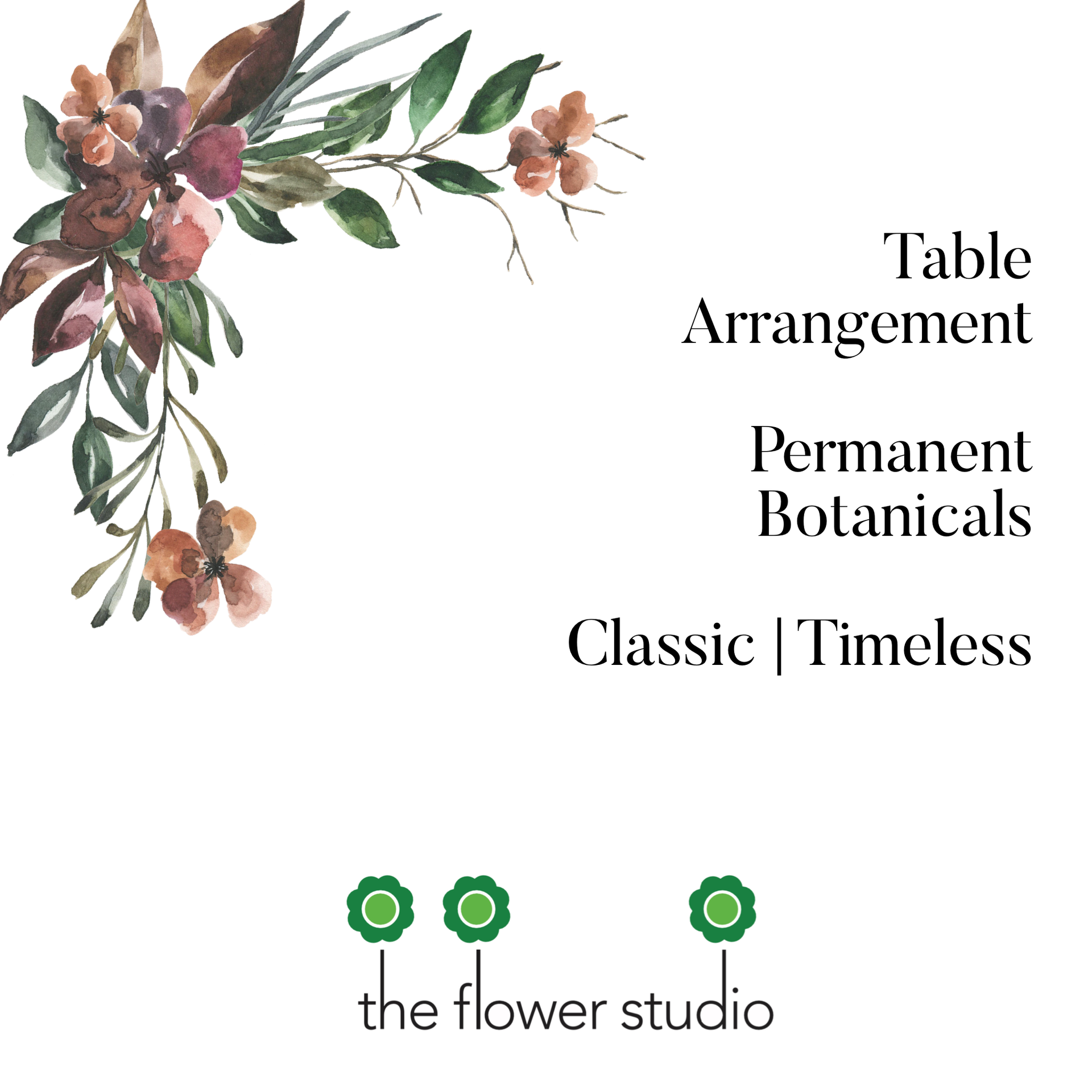 Choose between 3 sizes and 3 color combinations.
A perfect gift for someone that wants to keep the arrangement year around - or almost.
Quality blooms and unique containers - it will vary, according to our availability.
Petite: about 6x6" - perfect for a side table, small round kitchen table or an office desk.
Average: about 10x10" - dining table for 4, coffee table or a furniture piece.
Large: about 15x15" - centerpiece for an oblong / traditional dining area, large kitchen counter or a fireplace.
| | |
| --- | --- |
| Size | Petite, Average, Large |
| Color | All whites, Pastels Hues, Bright and Colorful |